Oakland Workers' Compensation Attorneys
Oakland has over half a million people living in it making it one of the more populated areas of the entire San Francisco Bay Area, which inevitably is going to make it a place in which workers' compensation is an important legal issue. Our firm fully understands how the high cost of living in Oakland plays a huge factor when a client of ours is injured on the job.
We also know how many of our clients don't necessarily tend to have the energy to manage these types of stressful life situations on top of plans for legal action, which is why we're here to help.
Trustworthy Workers compensation Lawyers
The very first thing we do with all of our clients is ensure their emotional comfort. We pride ourselves on the principle that everyone who is injured at work deserves equal legal representation, just like what large corporations and other employers have.
Our workers compensation lawyers in Oakland have an incredible track record at assisting clients through the rough waters of workers' compensation legal processes and assist them not only towards financial recovery, but also emotional, physical and mental recovery as well.
California's No Fault System
A lot of people who are injured on the job don't quite understand the workers' compensation system and how it can assist them. In California, this system is considered statutory and no fault, so it essentially takes the place of most types of common law negligence.
What this essentially means is that a worker is entitled to compensation when they're injured on the job no matter if the employer acted out negligently or carelessly, or not. This system has ultimately eliminated the need for long court cases within this field of law, which is great, but on the other hand it tends to limit the amount of compensation that is awarded to injured workers. This is where we often come in to settle the score.
Insurance Tactics
When employees are injured at work they are often times met with some kind of opposition from their employer's insurance provider, and as unfortunate as it is the entire workers' compensation system that's whole design is to assist suffering workers is typically unsympathetic. It becomes a very difficult system to work through on your own, which makes the help of an experienced workers' comp attorney so valuable.
Every insurance company is going to try to keep their costs as low as possible, and they will utilize a whole array of tactics in order to give injured employees as little as possible, and sometimes nothing at all. Anonymous administrators at insurance companies will many times have the authority to decide whether a medical request is approved or not, and many times these administrators aren't doctors!
Injured Worker's Requirements
The following are the actions that every injured worker must perform in order to obtain benefits: 
You must inform your supervisor or boss about your injury, either in written or verbal format, within 30 days of when the injury occurred

You must file a Workers' Compensation Claim Form, otherwise known as a DWC1

You must file a Declaration Pursuant to Labor Code, known as a 4906(g) form

You must file an Application for Adjudication of Claim form, especially if you have any kind of indication that your employer's insurance company will dispute your claim.
It's important for us to reiterate the statute of limitations that are involved with most workers' compensation claims, which involves informing your employer about the injury within 30 days of the injury occurring. Swift action is crucial in these cases, like with most legal matters, and if you wait too long you can make it much harder on yourself to obtain benefits.
Our Role in the Legal Process
At The Ratto Law Firm we make sure that all our clients are filing all the necessary forms within the proper time limitations that are outlined by the state of California, and this is because we fully understand how keeping your case on track will help ensure getting the benefits you rightfully deserve without complications.
But this is only just the beginning of what we handle when we're hired to take on your case. The following are some of the main objectives we have while assembling your case and putting you in the best position to receive benefits:
We ensure that all the conversations with your employer and employer's insurance company end successfully and keep you in good standing

We keep you updated on a consistent basis so you know your case's status

We gather as much evidence as possible that supports your claim

We contact and then interview any eyewitnesses to your injury incident

We make sure that insurance companies don't underestimate the value of your case

We cooperate with life care planners and medical experts to help us bring more credibility to our settlement goals
Our Experience
Our Northern California attorneys have helped countless injured workers in the Oakland area for many years, and throughout those years we've teamed up with some of the leading medical professionals in the entire Bay Area. We can help coordinate your medical treatment for you, and we can also coordinate treatments on a lien basis, which essentially means you'll pay for your medical expenses once your settlement has officially ended and you've received compensation.
We pride ourselves as being a multi-faceted, knowledgeable workers' comp law firm that has years of representing a variety of cases, including the following:
Specific incidents that result in all types of acquired injuries.

Diseases or illnesses that were caused by toxic chemical exposure for a prolonged period of time, including asbestos, pesticides, arsenic, formaldehyde and all types of dangerous chemicals.

Repetitive stress injuries that are typically a result from doing the same motions over and over again while working. Some examples of these injuries include carpal tunnel syndrome, plantar fasciitis, tendinitis, sprains and much more.

Hostile, stressful work environments inducing depression, anxiety, immune deficiencies, heart disease, and other types of serious conditions.

Death caused by some kind of work accident or toxic substance exposure for prolonged periods.
Why Hire a Workers' Compensation Attorney in Oakland?
When it comes down to it, hiring one of our Oakland workers' compensation attorneys to represent your claim is risk-free. You can always contact us through email or phone to coordinate a free case review, and after we go through your case we'll be able to match you up with one of our associates. There is no referral fee and you won't necessarily be obligated to hire the attorney we set you up with.
We guarantee that we'll provide you with the very best opportunity in getting your best-case results, and we work on a contingency fee agreement so if we don't win your case we don't get paid.
We also understand that it can sometimes be very difficult to come to our offices when you are injured, so if you can't make it to us we will come to you!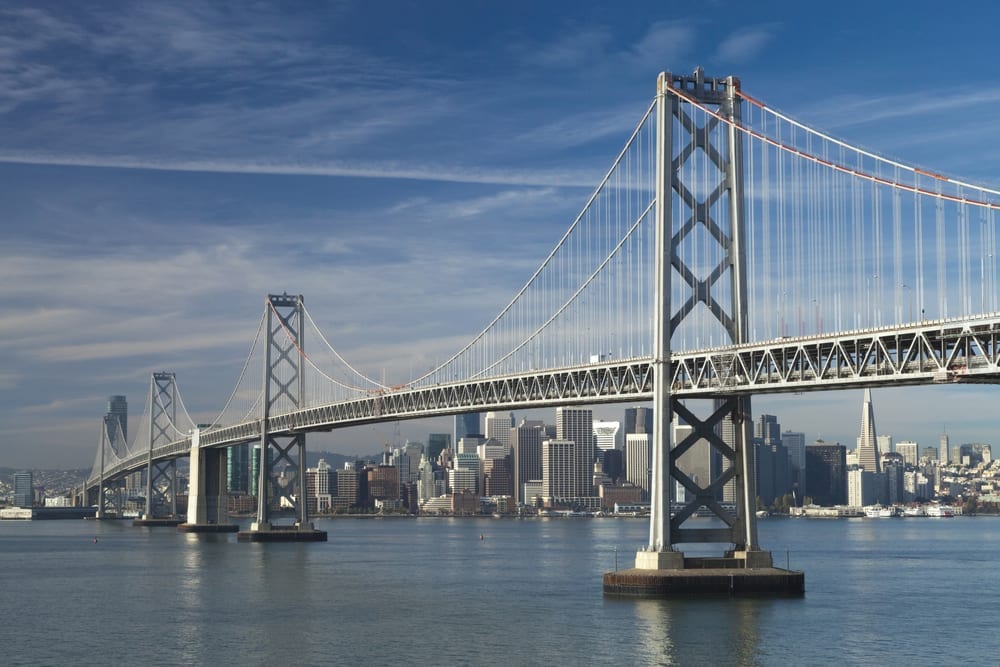 Injured? Denied Benefits?
FREE CONSULTATION
 To schedule a meeting with an attorney, please call or complete the intake form.