Over 30 Years Working with Workers Comp Cases in Sacramento
We safeguard the interests of workers injured on the job. Some employers wish to ignore the severity of injuries and deny workers the benefits they deserve. Our Sacramento workers' comp attorneys are here to fight your workers' comp case on your behalf while you focus on your recovery.
We've been working on cases like yours in Northern California since 1984. We're proud of our record in achieving positive outcomes for our clients, successfully winning them millions of dollars in compensation for their workplace injuries. Whether you are temporarily unable to work or you are facing life-changing injuries, you deserve fair compensation from your employer. The legal team at Ratto Law Firm is ready to protect your rights and fight hard on your behalf.
Proven Experience Achieving Positive Outcomes in Workers Comp Cases
You should not suffer because of the injuries you sustain while working for your employer. When injured on the job, you need a dedicated legal team to help you with your workers' compensation claim. You need someone who will advocate for your rights and help you get the maximum amount entitled to you by law. Being injured on the job can result in temporary or permanent injuries that have a devastating impact on your life and your family. You should focus on your recovery, not on how you'll pay the bills. With our team working on your claim, you'll have peace of mind knowing that we'll take care of everything.
We have over 100 years of combined experience successfully arguing cases like yours in the California court system. We charge no up-front fees for our workers' comp legal services. When your bills are piling up because you can't work, you shouldn't have to worry about legal fees, too. You only pay if we win your case.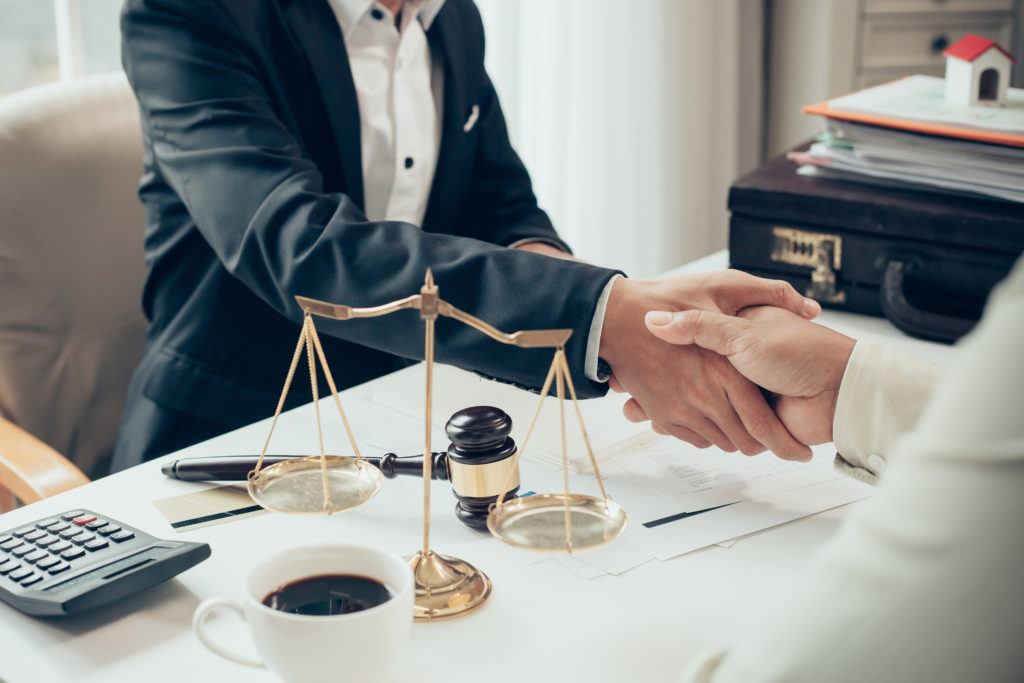 Discover How Our Sacramento Legal Team Can Help You
We're here to help you through every step of the workers' compensation claim process. That includes answering your initial questions about your case and ensuring you have the information that you need as we move forward. Our knowledgeable team can explain every step of the process to you, too, and help you make important choices about your claim. We have staff available every day to take your calls, update you on your claim, and answer any questions that you might have along the way.
We have the manpower and resources to take care of everything for you. If you are unable to attend court hearings yourself, we can stand in for you. We can visit your home or hospital room to help you complete any necessary paperwork. The goal of Ratto Law Firm is to make this process as easy as possible. That way you can focus your energy on your recovery while we focus on your case.
We Handle Workers Compensation Claims Such As:
Work-Related Slip and Fall Accidents
And many others. Get in touch with our Sacramento office today to learn more about the cases we take and how we can help you. There are no up-front costs and your initial consultation is free. Call us at (855) 242-0342 or fill out the form on our website.
Our Workers' Comp Legal Team Can Help Start Your Claim
California has complicated workers' compensation laws. It's not an area of the law that you want to navigate on your own, especially with so much at risk. If any of your claim paperwork isn't correct, you'll be in danger of having your claim denied. That can add more stress and financial burden to an already difficult time in your life. That's why it's important to start your claim off right with the help of an experienced workers' compensation attorney.
One of our experienced Sacramento workers' compensation attorneys can help you fill out your claim paperwork. A lot of the paperwork involved in a workers' comp claim is time sensitive, and missing a deadline could result in a denial. Our team will track those deadlines and ensure paperwork is correct and submitted on time to increase the chance of approval.
Working with an attorney can help make you aware of other benefits you may be entitled to, as well. For instance, in some cases, you may be eligible for money to cover your medical bills while your case is being reviewed. That can help you cover your expenses sooner and get the medical care that you need. Your Ratto Law Firm attorney can help you determine your eligibility for:
Benefits for temporary disability
Benefits for permanent disability
Cost of medical bills
Supplemental job displacement and retraining benefits
Benefits in case of a worker's death
We Can Help You Fight Your Denied Workers' Comp Claim, Too
Having your workers' compensation claim denied can be devastating. But it's also not the final say when it comes to your options. Many workers' compensation claims are initially denied only to get approval after an appeal. Having an attorney working on your case may help. Our team members can review your claim paperwork and identify problem areas. We can also help you supply supplemental documentation and proof of your injuries, as well as resubmit your claim.
Even if you initially submitted your claim yourself, we can help in the case of a denial. Because we've worked on thousands of these cases, we know what it takes to appeal a claim and get the outcome you want. We're prepared to work hard for your claim no matter who started the paperwork.
Contact Our Sacramento Workers' Compensation Attorneys Today
If you suffer a work-related injury, it's important to seek legal counsel as soon as possible. The clock is ticking on your ability to file a claim. It takes time to gather the information, documentation, and proof required to make a successful workers' compensation claim. Our team will review your case closely, including the circumstances surrounding the incident and the severity of your injuries in order to help determine the strength of your claim. We're here to defend your rights and get you the compensation you deserve for your injuries. We will make hiring legal representation an easy decision to make and one that you are glad that you did.
Get in touch with our Sacramento office and speak to a member of our workers' comp legal team to schedule your free no-obligation consultation.